ECS - PROJECT STEVEDORES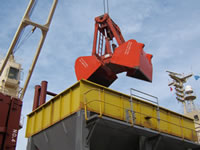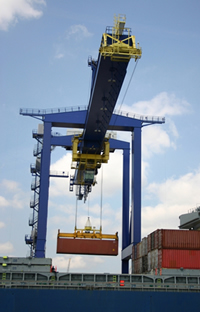 The Suitcase Wharfies
ANY CARGO. ANY PORT. ANY TIME.

EC Stevedoring provides the most flexible, the most cost effective and most efficient cargo handling and logistics services in Australia.

EC Stevedoring principals have been in the materials handling and transport business for 40 years, so arguably they provide the most experienced on and off port services available.

A key to their success is their ability to organise "flying squads" of specialised stevedoring personnel as well as commodity handling equipment adaptable to client requirements. They are not hidebound by fixed and inflexible infrastructure facilities.

EC Stevedoring handles a myriad of cargoes on a project basis and supply appropriate transportation, wharfage equipment and weighbridge services designed to expand the capacity and demands of modern commodity movements.

In today's just-in-time supply chain environment EC Stevedoring is ideally placed to move on demand and deal with escalating costs and service levels -competitively, flexibly and efficiently.